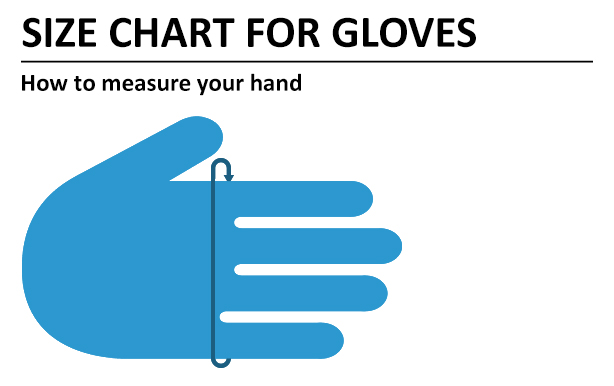 Measure around the knuckles on your dominant hand to find your perfect glove size.
Measure your dominant hand with a tape measure around your knuckles (your left if you are left handed and your right if you are right handed)
Use the measurement with the information below to find your perfect size
'Please remember if your gloves feel too tight (especially at the fingertips), your hands may end up feeling colder. If in doubt go up a size.
Enter your measurement...